Forklift Safety
Blue lights behind the forklift have shown to be an effective means of warning pedestrians of the movement of the forklift, particularly in a noisy environment.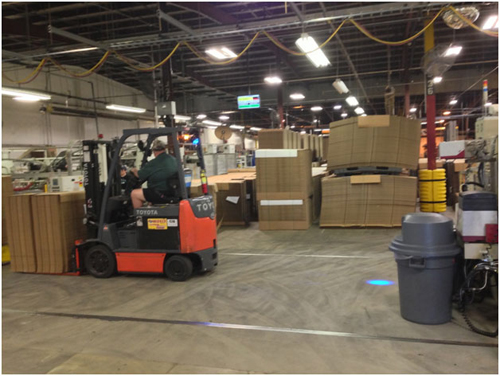 The following are two manufacturers of these lights:

UPCOMING EVENTS
2018 Industry Profile Study
Registration for the 2018 RPTA Industry Profile Study, the annual physical properties benchmarking study is underway. RPTA members who plan to register can find information on the 2018 study including the registration form here.
2018 Production-Technical Seminar
The 2018 RPTA Production Technical Seminar will be co-located with TAPPI's PaperCon in 2018. The 2018 conference will be held in Charlotte, NC the RPTA sessions taking place on April 16-17, 2018. More information on this event can be found here